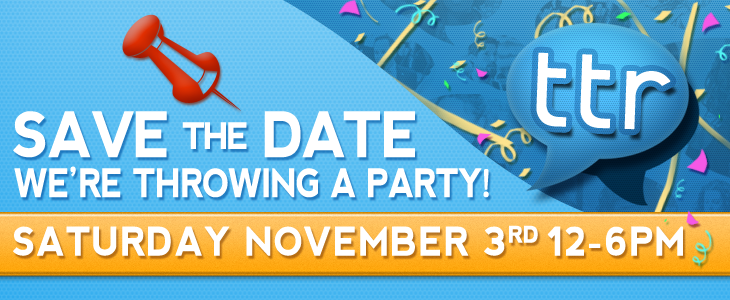 Open House & Street Fair
Help us celebrate our success in online radio!
The rumors are true! We are hosting an open house and street fair Saturday, November 3, from 12pm to 6pm! Let us be clear, this is no ordinary event, it's a celebration.
We at TalktainmentRadio.com understand the impact that Columbus and our new home in the Discovery District has had on our accomplishments in online radio, so we've decided to invite the community to come together and partake in a day full of food, music, and a jumbo projection. Food trucks will line the streets, local bands and DJs will have jam sessions, and entertaining videos will continuously play as people from all over central Ohio flock to this event.
Meet The Golden Voice, Ted Williams
There is something for everyone on November 3rd. Fan of pop culture figures? We've gotThe Golden Voice, Ted Williams. Like politics? We've got Columbus City Council member Hearcel Craig. Love music? We've got BHB. With so much to do during theTalktainmentRadio.com Open House and Street Fair, we dare you to be bored! Check back soon because we have even more to reveal next week!
Ted Williams wants to see you at his book signing!
TalktainmentRadio.com Open House and Street Fair
When: Saturday, November 3, 2012 from 12pm – 6pm
Where: TalktainmentRadio.com Studios – 481 East Town Street, Columbus, Ohio 43215
Who: TalktainmentRadio.com is inviting YOU to this free, public event!
Event Supporters
Tyus Tours & Travel is donating 2 tickets to the December 11th Cleveland Cavaliers game against the LA Lakers. These tickets come with complimentary transportation to and from the game. Thank you Tyus!